When it comes time to sell your home, you have expectations to receive the highest price possible combined with the most favorable terms. That journey starts by working with an agent who inspires your confidence, has a robust results-driven plan, and simplifies your workload.
During my 23 years working in the highly-competitive and fast Seattle area real estate market, I made a commitment to continuing education and carefully tracked and monitored local trends. I have tools and resources no one else in the Utah market is fortunate to have acquired. These plus my experience provide a substantial advantage to you when it comes to marketing and selling your home.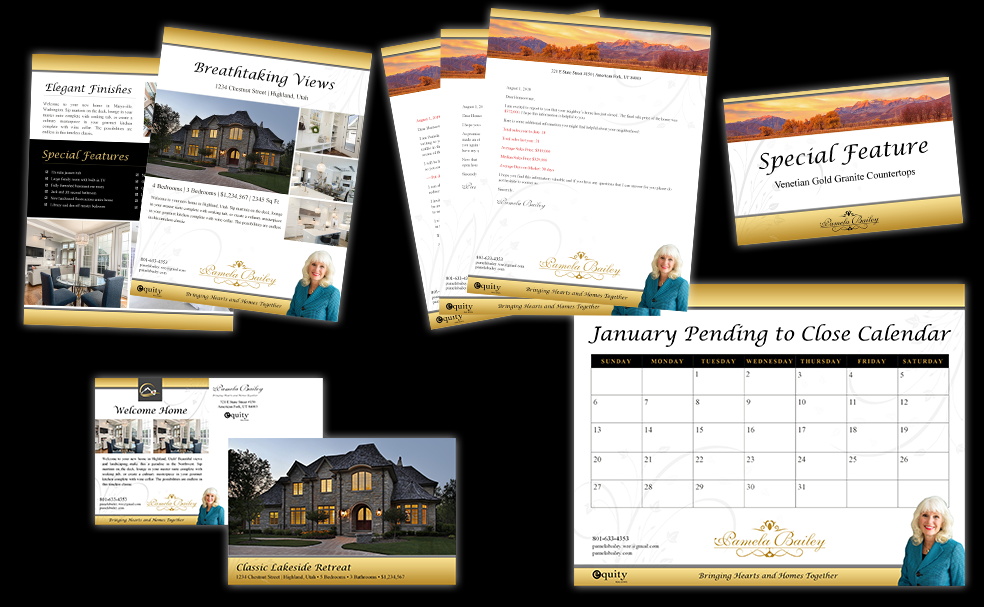 Although each property receives a specialized plan, here is an overview of what you can expect when you work with me:
I will provide the highest quality marketing program available tailored to your home and the local market.
You will receive the most effective marketing strategies in the marketplace.
We will carefully evaluate your home and create opportunities to accentuate all of your home's strengths and appeal. This begins with pre-listing, dollar-generating projects to be discussed in preparation prior to pricing your home and actually placing the home on the market.
In today's challenging real estate market it is essential to have an agent willing to invest the necessary time and talent in order to assist you in determining the market's optimum price for your home. Correct pricing at the outset of the marketing program is essential and adhering to the dictates of the market indicators is crucial.
I am a member of the multiple listing service (WFMLS), a service that enables me to present detailed information about your home to the thousands of other agents assisting buyers. This also is a link to thousands of other internet sites that buyers have access to world-wide.
I will support you in all facets of marketing from professional photography, printed high-quality marketing, and internet advertising.
If you would like to learn more about my services, please allow me the opportunity to personally introduce myself and share those elements I have implemented in my business that will have a profound impact on the future success of selling your home and providing a positive experience for you in the process!